Summer is just around the corner! That means it's party time in Michigan. After all, we only get nice weather 3 months out of the year so we have to make the most of them. Today well be talking about some of the fun summer events happening near Saline that you don't want to miss! We tried to focus mainly on Saline's summer events in order to create hyper local content, but some events around the area are just too good not to include. Fasten your seatbelts and let's get started.

Movie in the Park and Family Campout at Mill Pond Park, Saline
June 4, 2022 at 6:30 p.m.
One of the local favorite summer events in Saline is the free family movie night at the park. This time we will be watching Disney's Encanto. Bring blankets, lawn chairs, and bug spray. Saline Rec will bring the fun. In addition to the movie there will be music and other fun activities for the kids to do. Concessions will also be available for purchase on site. If you don't want the fun to end, you can participate in the campout after the movie is over for $5 a person. Bring your own tent and sleeping gear. Breakfast is provided in the morning by Saline Parks and Rec from 7 -9 a.m. Tent set up starts at 5 p.m. on Saturday and and take down is at 10 a.m. on Sunday. Register online for the campout portion of the evening at salinerec.com. 

Taste of Ann Arbor in Downtown Ann Arbor
June 5, 2022 from 11 a.m. – 5 p.m.
This event is great if you're new to the area or if you've ever wanted to check out the different restaurants in Ann Arbor and just haven't had the time.  It's free to attend, but tickets for the food are $1 each. The tastes are 2-6 tickets each. What a great opportunity to try all of the restaurants you have saved in Google maps. Tickets can be bought at the event on E. Liberty between Main and Fourth. As a bonus, parking is free on Sundays so you don't have to worry about keeping the meter fed. Visit the website to see what restaurants are participating and what they will be serving.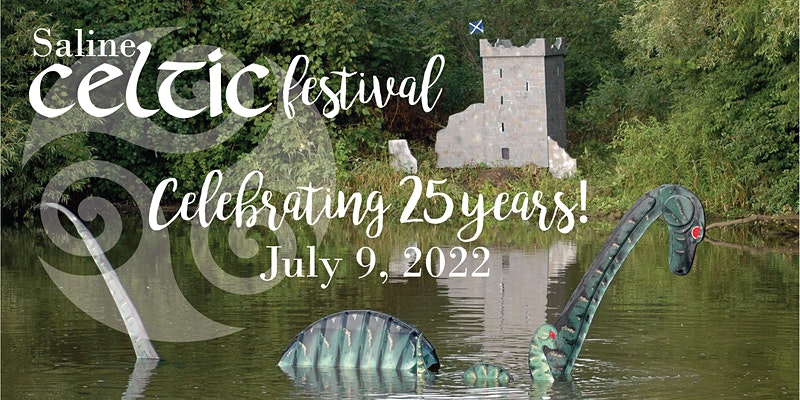 Celtic Festival at Mill Pond Park, Saline
July 8-9, 2022 Friday 5 p.m. – midnight and Saturday 10 a.m. – midnight
This summer event in Saline brings people from far and wide! Come and see the Mill Pond Nessie, enjoy to Celtic music and dancing, and don't miss the jousting contest. Tickets for Friday evening are $8 for adults and $5 for kids. Saturday tickets are Adults $15 in advance/$18 at the gate, Seniors 65+ $8 in advance/$10 at the gate, and kids 6-17 $5 advance or at the gate. Kids 5 and under are FREE as are active military. For more details about the activities, vendors, and schedule please visit their website.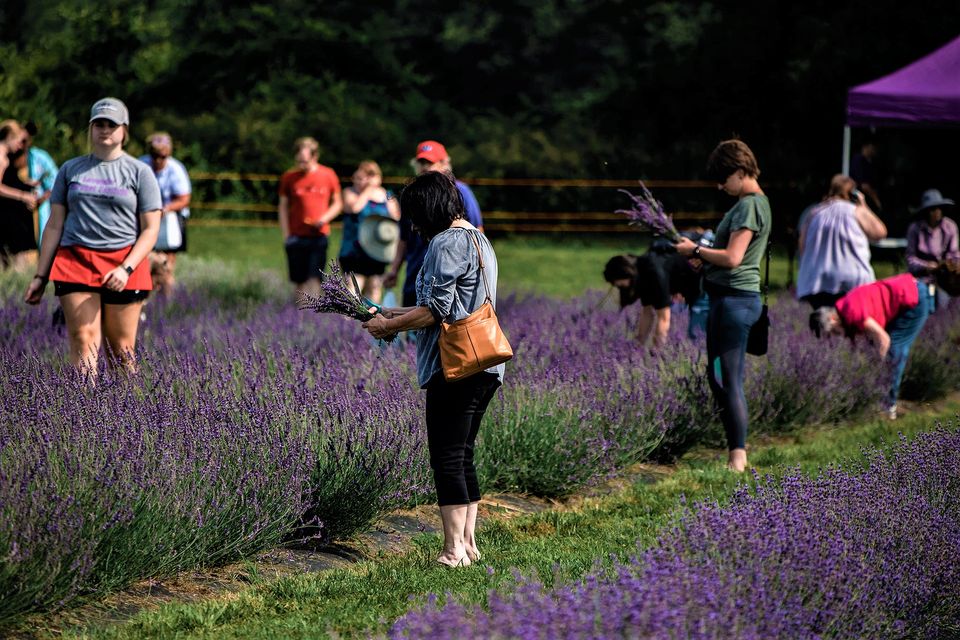 Lavender Harvest Festival at Lavender Lane, Milan
July 9, 2022 from 8 a.m. – 4 p.m.
Have a fun, sensory filled day at the Lavender Harvest Festival in Milan! Admission is $8 Morning /$5 Afternoon and is free for kids 10 and under. You'll be able to see, touch, smell, and taste lavender everywhere. If you love lavender, this is the event for you. For more details check out their website.

Saline Area Social Services Annual Fundraiser at Stonebridge Golf Club
July 19, 2022 from 5:30 p.m. – 9:30 p.m.
You can help support and fund SASS in the coming year while having a great time. Tickets are $75 a person and include hors d'oeuvres and 2 drinks. There will also be a silent auction, games, a raffle, and a tiki bar. To top off the fun, they are requesting guests wear tropical. To purchase tickets, please visit their website.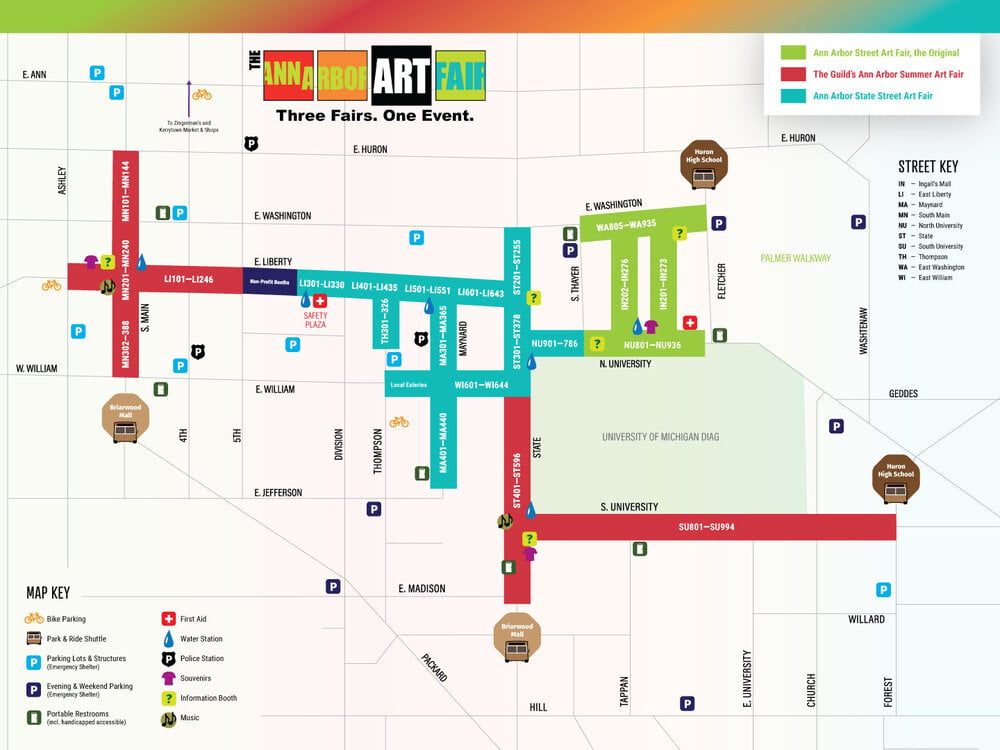 Art Fair in Downtown Ann Arbor
July 21-23, 2022    Thursday and Friday from 10 a.m. – 9 p.m.   Saturday from 10 a.m. – 8 p.m.
This is one of biggest events in the Ann Arbor area. Well to be fair, it's actually 3 different art fairs combined which is why it is so massive. There are almost 1000 artists that participate in this event that spans 30 city blocks. People come from far and wide (close to 1 million of them) to attend this treasured local event. There's just so much to do! Additional information is available on their website.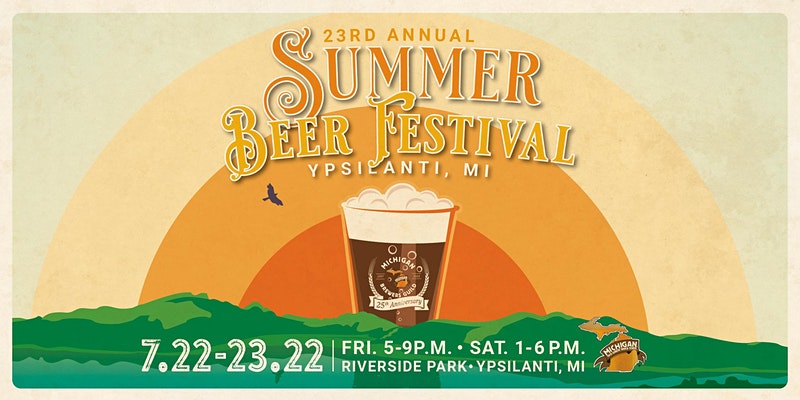 Summer Beer Festival @ Riverside Park, Ypsi
July 22-23, 2022 Friday 5 p.m. – 9 p.m.
Do you love craft beer? Then this is the event for you! Friday tickets are $50 in advance, $60 day the of and Saturday tickets are $55 in advance, $65 the day of IF available. Just make sure you have a designated driver. Buzzed driving is drunk driving. Keep everyone safe! Click HERE to purchase tickets and learn more.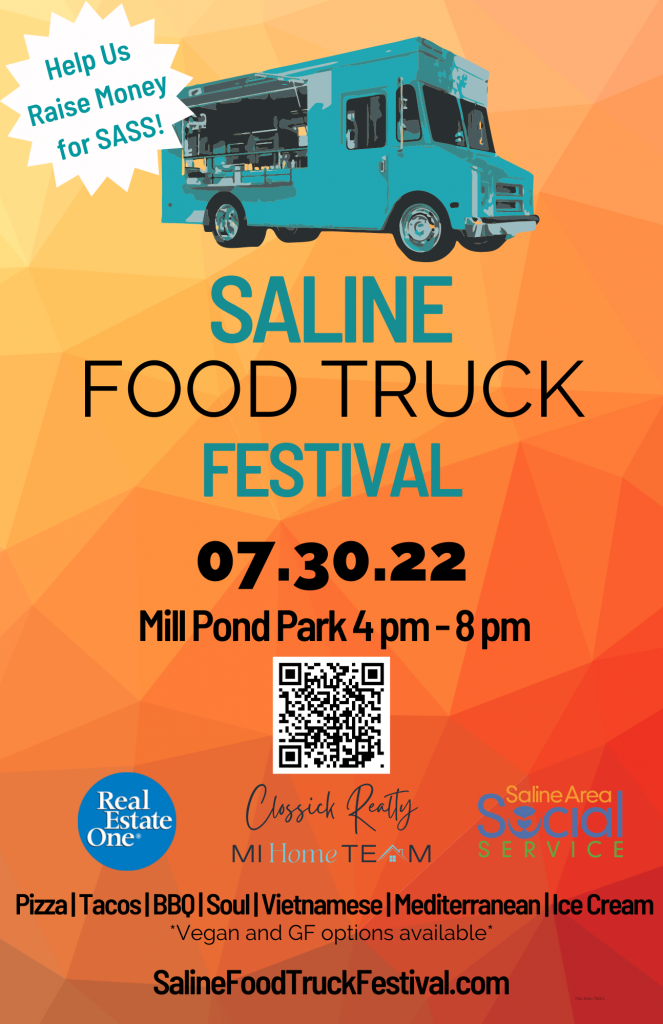 Saline Food Truck Festival at Mill Pond Park, Saline
July 30, 2022 from 4 p.m. – 8 p.m.
Join us for the Saline Food Truck Festival on July 30th from 4 pm – 8 pm (or until the food runs out)! This event will help to raise funds for Saline Area Social Services. Funds for SASS will be raised with festival fundraiser tee shirt sales, Taste the Festival Ticket sales, and voting for your favorite food trucks with a monetary donation. For more information or to purchase tee shirts visit the festival's website.
 
Free Washtenaw County Clean Up Day at Saline High School
July 30, 2022 from 9 a.m. – 1 p.m.
Ok so this event isn't exactly fun, but it is very useful. Especially if you have some things that are hard to dispose of such as appliances and paint. For more information on what items can be dropped off please check their website.

Movie in the Park at Henne Park, Saline
August 12, 2022 from 7 p.m. – 9  p.m.
Kick off Saline's Summerfest by coming to watch Sing 2 with not only your family, but lots of other local families as well. This is a free event, but concessions will be available for purchase if desired. Let the kids all play at the various activities that the rec center has for them beforehand too. Don't forget the lawn chairs and bug spray!

Summerfest in Downtown Saline
August 12-13, 2022
Come out and have some Saline style family fun! There's plenty to do at Summerfest. Some of the favorites include, the car shows, tricycle races, 5k, and don't forget the volleyball and soccer tournaments. For more details visit their website.

Ice Cream Social at Weber-Blaess One Room School House, Saline
August 14, 2022
Come enjoy a good old fashioned ice cream social at the Weber-Blaess one room school house. It's sure to be a delicious and educational day! The time has not been revealed yet, so keep an eye out for that on their Facebook Page.

Saline Community Fair at the Washtenaw County Farm Council Grounds
August 31, 2022 – September 4, 2022 from 10 a.m. – 8:00 p.m.
The fair is enjoyed by so many locals each year. Whether you come for the food, the rides, the animals, or the prizes you're sure to have a great time. Be sure to check out one of the many shows and auctions as well! Pricing varies depending on the day and time. However there are some times when you can go for free: Anyone wearing Saline Schools gear will be free on Wednesday, August 31st; Seniors will be free on Friday, September 2nd until 1:00; Heroes (with credentials – Military, First Responders, and Healthcare Workers ) will be free Saturday, September 3rd. To learn more, go to their website.
Ongoing events

Salty Sounds
Thursdays from 7 p.m. – 9 p.m.
Enjoy these free concerts right in the heart of Downtown Saline.

Summer Jazz Concert Series at Ford Lake Park, Ypsi
July 1, 2022 – September 2, 2022 from 7 p.m. – 9 p.m.
This event was originally scheduled to be at Frog Island Park, but has become so popular that they have decided to move it to Ford Lake Park and therefore change the name from the Frog Island Jazz Festival to the John E Lawrence Summer Jazz Concert Series. Each week features a different local Jazz artist. Cost is $5 for parking.
Thanks for reading!