Thank you so much to everyone who helped by donating items for our Saline Area Social Services (SASS) gift basket contest! We also would like to thank anyone who came out to see our basket or who voted for our basket at the Saline Spring Craft Fair! Thanks to your generosity and dedication to helping our community, we were able to create the winning SASS gift basket in the "Business For Profit" contest category. Special thanks goes out to Mrs. Lisceki's second grade class at Pleasant Ridge for their amazing efforts in decorating the cardboard house that we used for our display! I'm sure that their adorable drawings gave us quite an advantage.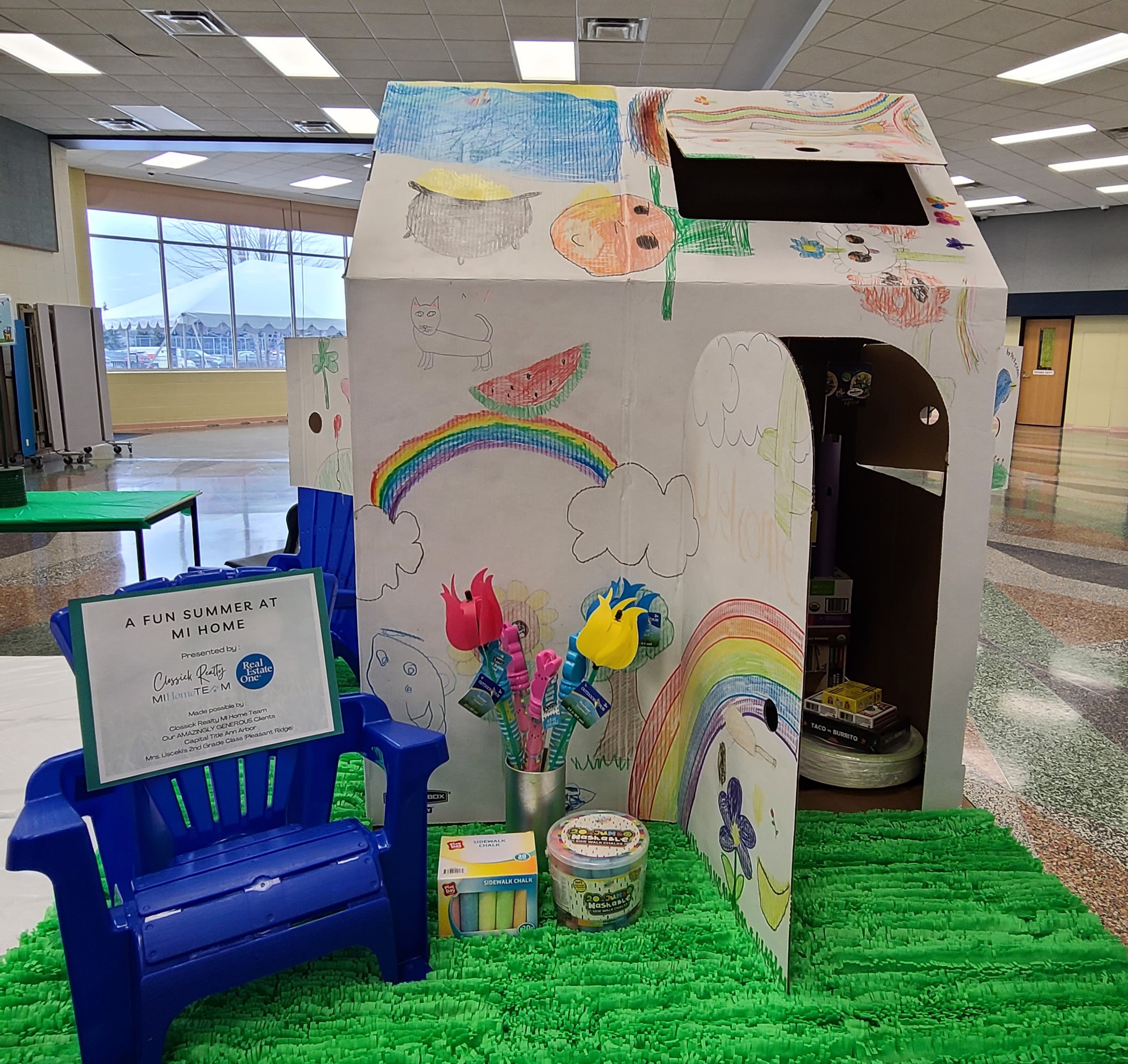 While the bragging rights are great, we know the real reason that you do it is that you love our community and all the people in it. We consider ourselves truly blessed to have clients who are as awesome and caring as you. It makes my heart happy to think about all the smiles that our SASS gift basket will bring to local children and their families.
All donated items as well as the money donated in voting benefited Saline Area Social Services and local families in need. If you missed your opportunity to donate or would like additional ways that you can help SASS, be sure to check out their website. They definitely need the donations as they are in process of transitioning to a larger space to better serve the needs of our community.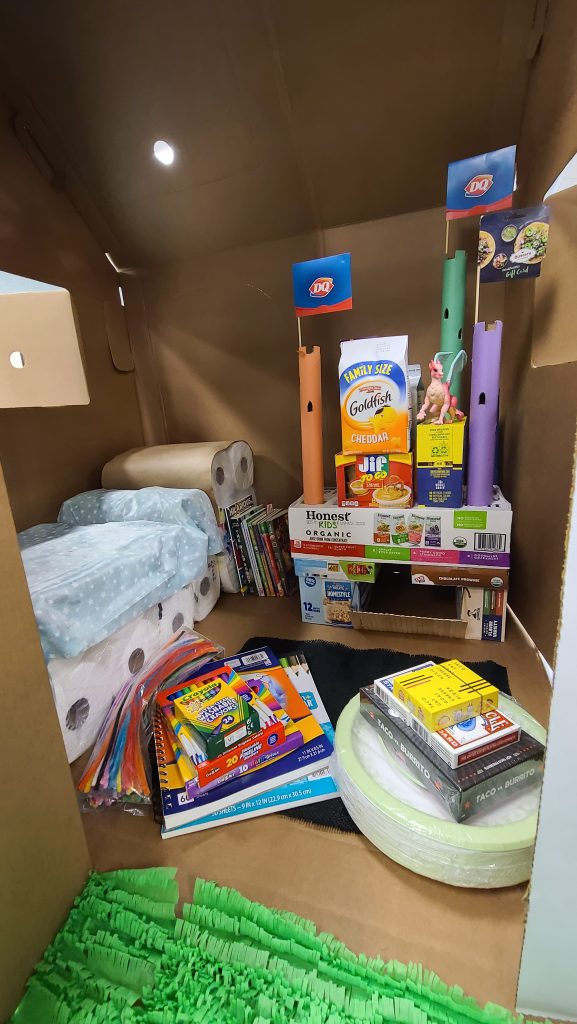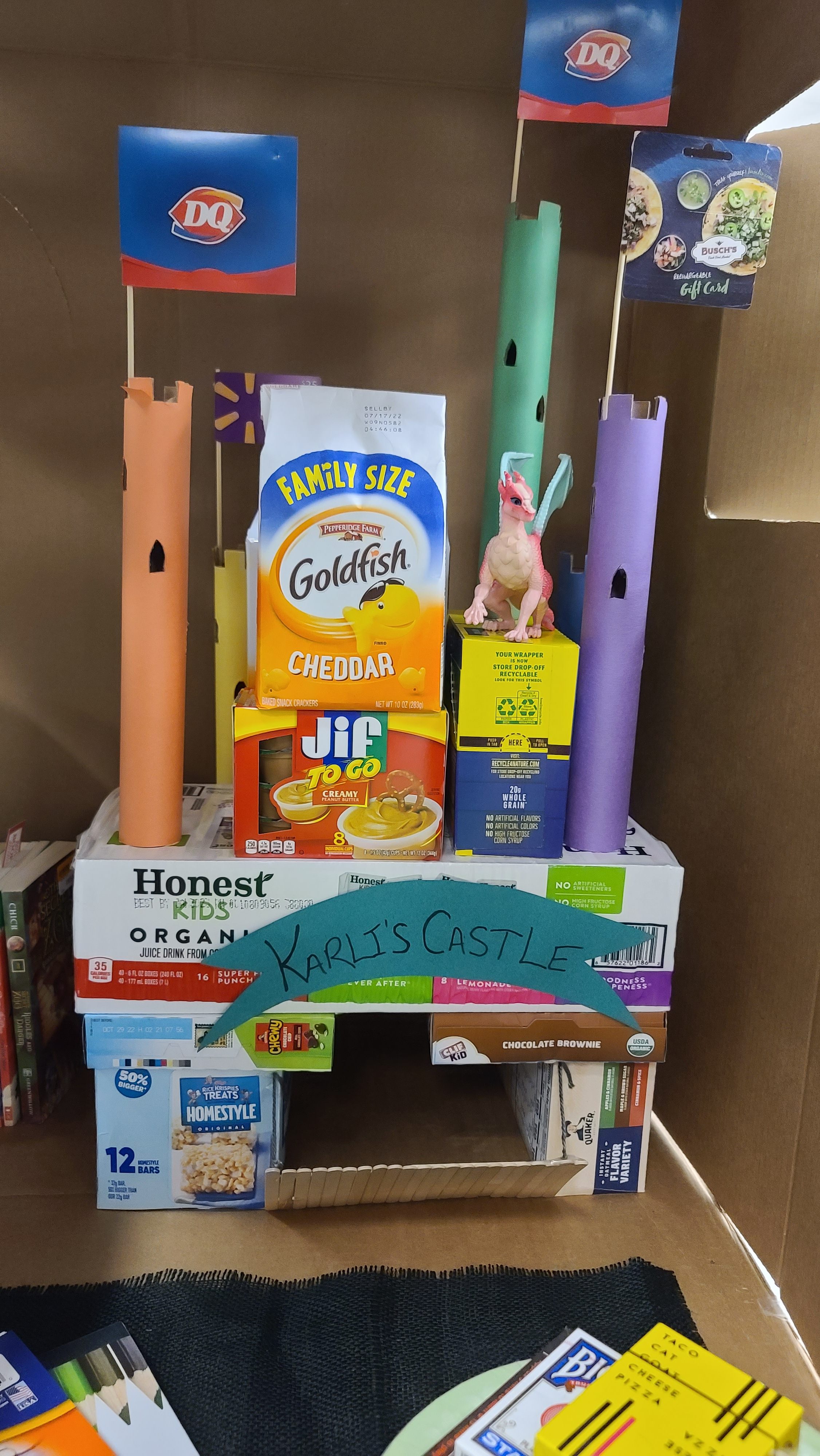 Thank you again! We couldn't have done it without you! We'll let you know if we decide to participate in the SASS gift basket contest again next year. If you would like to learn more about our participation in the upcoming Saline Springfest community event, check out our Saline Springfest blog.
Thanks for reading!