I love Saline! It's a quiet, charming, close-knit community that is located just 15 minutes from Ann Arbor and Ypsilanti with all of their amenities. If you're thinking of moving here, there are 5 things to know about Saline that I want to put on your radar. While this town has a small town feel, it is actually a decent size and its events are a mecca for people from all around. Saline has so much more to offer than many other small towns. It is the perfect combination of small town farm community and big city amenties. So without further adieu, here are the 5 Things to Know About Saline Before You Move Here.
Saline is incredibly fortunate to have a year round farmer's market. During the summer you can find every kind of produce from Asparagus to Zucchini rain or shine. While the winter indoor market is smaller, you can still find vendors selling produce, eggs, meat, cheeses, baked goods, and crafts.
Summer Hours and Location
Saturdays 9-1 Downtown Saline Parking Lot #4
Winter Hours and Location
Saturdays 8-12 at Liberty School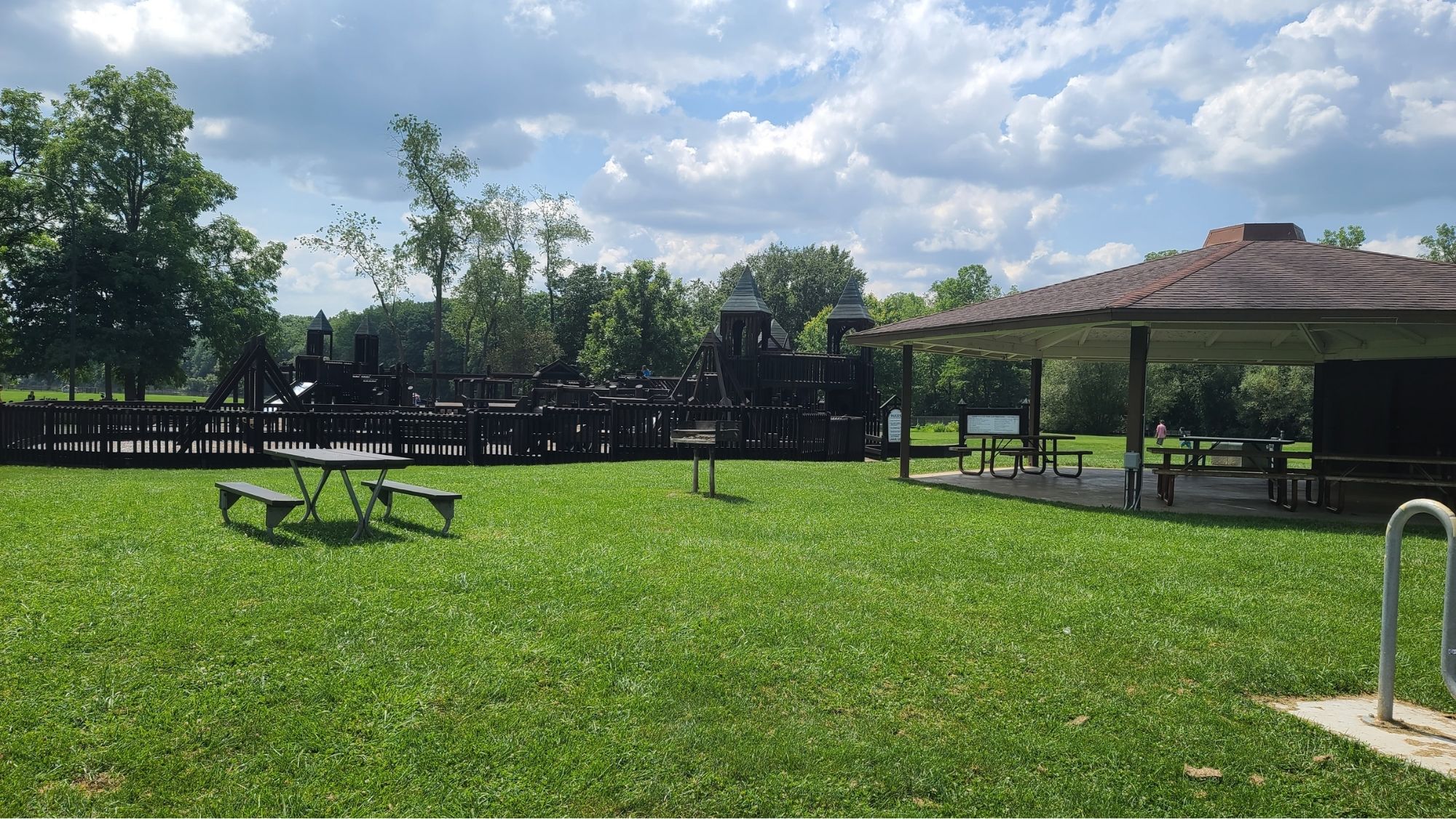 Saline has an amazing number of parks and green spaces, 12 to be exact, totaling over 190 acres. Whatever you like to do for recreation, you can find it here (except skiing, sorry). These spaces include play structures, walking trails, sledding hills, picnic shelters basketball courts, tennis courts, dog parks, and baseball fields. For people who enjoy being outdoors, this is definitely one of the top things to know about Saline.
Mill Pond is unquestionable the best park in Saline!  It is quite large and offers something for everyone. The Saline River runs through it for those that enjoy fishing or playing in the water, a large wooden play structure for those with children, a dog park for those with furry children LOL, and open fields to play in. During the summer they also do a free community movie night each month!
The Saline Rec Center has a ton of things to do for people of every age! They offer exercise classes, an indoor pool, various courts (including tennis, racquetball, basketball, and pickleball), many youth programs, and fun community events such as Springfest. We will actually be participating in Springfest this year handing out tote bags and candy. Stop by and say "Hello!"
3. History
If you love history, then you're going to love Saline! History is #3 on our list of things to know about Saline, because there is just so much of it in Saline. The people of Saline love and are proud of the history of their town. Some of the great historical things to check out include our 2 museums and the cemetery tours.
Rentschler Farm Museum is not quite a full working farm, but it does have a lovely garden, sheep, and pigs in the warmer months and chickens year round. Plus, every Saturday from 11-3 the historical society opens the farmhouse for tours. Rentschler Farm is also the location of several community events including participating in the world's longest garage sale each year, a fun, fall, farm event, as well as a holiday event including pictures with Santa.
The Depot Museum is the Saline Historical Society's main location for artifacts from Saline's history. Located in the old train depot, you can go Saturdays from 11-3 to hear about and see Saline History come to life.
Unfortunately, they have not had a cemetery tour since Covid hit, but I for one, cannot wait until they bring it back! I always enjoyed walking around and learning about the people from Saline's history from the Rotary Club's reenactors. It was fun to see the different historical clothing and each year they would highlight different people so you weren't always hearing the same life stories.
Originally Schuyer Flour Mill, this facility just west of Downtown Saline has seen a lot of changes throughout the years, but it has always caught the eye of entrepreneurs who have seen it's potential, including Henry Ford.  In the 1930's Ford used the mill to process soybeans for their oil which was used in plastics and paints for the automotive industry. Weller's, as it is known today, is a beautiful event venue perfect for weddings, company events, or family reunions.
4. Awesome Events
Saline's events are so popular that they have become a mecca for people from all around. With as much of a following as these events have, these may be things that you alread know about Saline, but just incase you don't, I wanted to incude them.
The Saline Celtic Festival is a huge hit with locals in the Greater Ann Arbor area! This year the festival will be on July 8th and 9th, 2022.
The bi-annual Saline Craft Show is one of the biggest craft shows in the state and is ranked at 55  out of the best 200 craft shows in the country. Held every March and November, it features juried artists and crafters. People come from all over to attend this event! At the spring craft show in a couple of weeks (March 19th), we will be participating in the Saline Area Social Services Gift Basket contest to benefit SASS and local families in need. Be sure to check out and vote for our basket if you attend!
Hosted by Saline Main Street, Octoberfest is already scheduled to take place on September 16th and 17th, 2022. Take this opportunity to eat a pretzel from Benny's Bakery and drink some craft beer from Salt Springs Brewery while wearing your lederhosen. Let's be honest it's the only time of year when this is socially acceptable behavior. LOL!

5. Schools
As a REALTOR, I am legally not allowed to say how the schools are. However, I am allowed to provide resources for you to check out the schools and make an informed decision on your own. Here are some links that I recommend. Let's be honest, anyone who has kids is going to have schools at the top of their list of things they want to know about Saline.
If you are thinking of possibly moving to the Saline area, be sure to check out our buyer's page as well as our helpful guides and tools such as our mortgage calculator.
If you have any questions about Saline, buying a home, or selling a home don't hesitate to ask us. After all, that's what we do!
Thanks for reading!